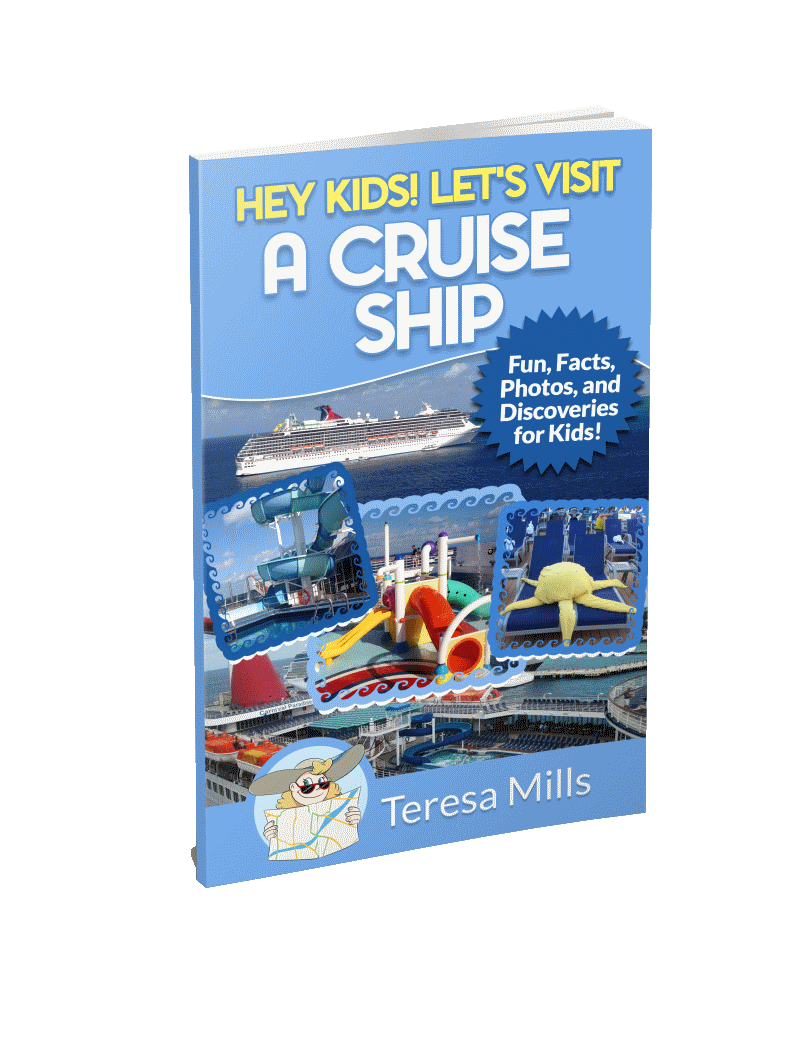 Hey Kids! Let's Visit A Cruise Ship leads kids on a virtual tour of a cruise ship. Find out what goes on behind the scenes and how the crew lives. If you are planning a family cruise vacation, take the book along to compare to the ship you are sailing on.
About the Book
Fun and Exciting Facts about a Cruise Ship – great photos!
Hey Kids! Do you know…
How a Cruise Ship Floats?
What does the Cruise Ship Captain do?
Just how big is a cruise ship actually is?
Where does the cruise ship crew live?
Where does the poop go?
How much food is served on a cruise ship?
What are the cruise ship games on board?
We will discover the answers to all of these questions as we virtually visit a cruise ship! Full of colorful cruise ship photos, this book explores the ship's operation and all of the fun things for kids to do on a cruise ship! Join us on this cruise ship tour!
Other Books in "Hey Kids! Let's Visit"
Disclosure of Material Connection: Some of the links in the page above are "affiliate links." This means if you click on the link and purchase the item, I will receive an affiliate commission. I am disclosing this in accordance with the Federal Trade Commission's
16 CFR, Part 255
: "Guides Concerning the Use of Endorsements and Testimonials in Advertising."