The Golden Gate Bridge – A Majestic Site on the San Francisco Horizon
OK – What is one of the first things that you think about when you think about San Francisco?  What structure is shown at the beginning of any TV show or movie that is set in San Francisco?  You guessed it! – Golden Gate Bridge!!  It is really an iconic structure in San Francisco!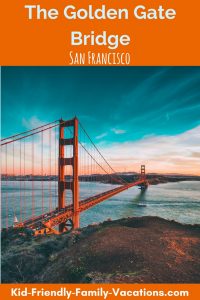 The bridge offers a majestic view a great portion of the city and surrounding areas, and spans 4,220 feet across the Golden Gate Strait which connects the Pacific Ocean and the San Francisco Bay.
Highway 101 North from San Francisco will take you across the bridge.  It is a thrill to drive the bridge, especially for the family vacations "tourist".  We drove across the bridge – just for the fun of it, and then several other times during our stay to visit other areas north of San Francisco.
Golden Gate Bridge Fun Facts
International orange is the official name of the Bridge's color.
The bridge has been closed three times due to height winds. In 1951 (69 mph), 1982 (70 mph), and in 1983 (75 mph).
It took just over four years to build The Bridge.
After a re-decking in 1986, the bridge weighs 887,000 tons!
The 1st day of the bridge's opening, May 27, 1937 was Pedestrian Day.  Over 15,000 people showed up to wash over the bridge.
Visit the Golden Gate Bridge web site for fun facts and research on the bridge.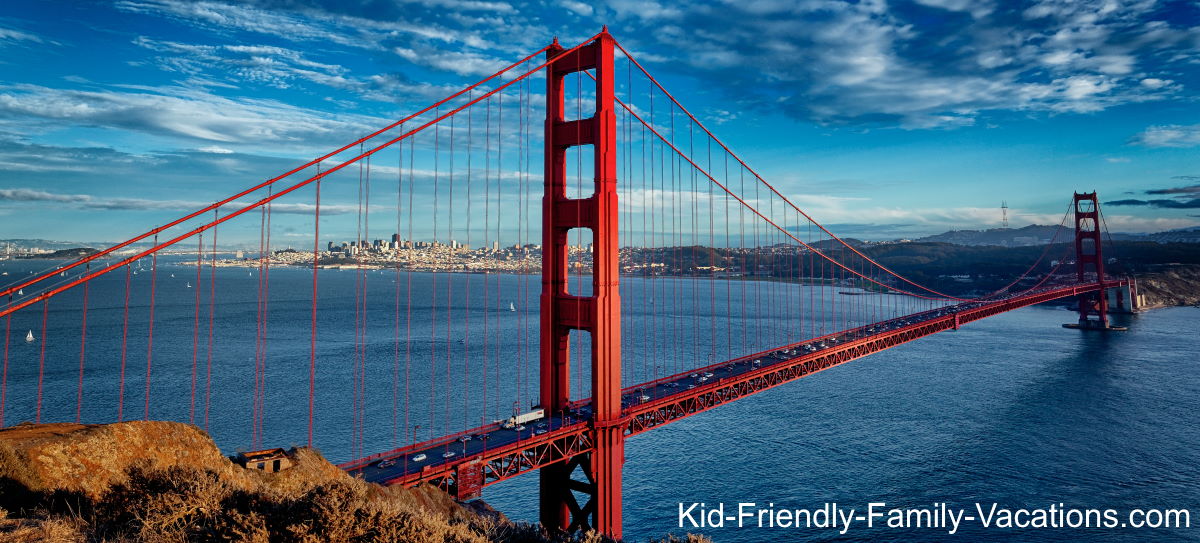 Bridge Reviews
Bridge  Reviews on Trip Advisor
Read More About San Francisco
Learn more about San Francisco in our Hey Kids! Let's Visit Book series for older kids!  Hey Kids Let's Visit San Francisco is available in kindle and print version.