Covent Garden London – Shops, Farmers Market and Reataurants!
Covent Garden has many stores, restaurants, pubs, and theaters.  It is one of the most popular places for tourists and locals alike. Covent Garden is located between Dury and St. Martin's Lane at the east fringe of the west end. It is a district in London England and a former fruit and vegetable market.  It is also a former red light district during the 16th century. The original garden was located five miles from the Covent Garden we know today.  With its quaint design and architecture mixed with the buzzing locals it is definitely a must place to visit when traveling in London England.
Covent Garden London – Hub of Shopping and Entertainment
Covent garden is known as the center of shopping and entertainment because it houses 90 pubs and bars for guests who like to explore the local nightlife. It has 13 theatres for those who like entertainment. It has shopping stores where guests and tourists can buy anything they want. There are free street performers, and theatre at its best at the Royal Theater. Covent Garden also has the London Transport Museum which is worth the visit itself.
It is all a System
Convent Garden market started in the 16th century as temporary wooden stalls beside the walls of the house of Bedford. Today, the wooden stalls are permanent, organized and part of a system.
Covent Garden has three markets. The apple market which sells antiques, fashion accessories, jewelries, handicrafts, artworks and home ware. Specialty shops can also be found in this market. The East Colonnade Market which sells clothes, bags and belts, hand-made soap, confectionary treats and hand-knitted children's clothes. It also has a magicians stall. The third market is called the Jubilee market. It offers different goods and services on different days. On Monday the market sells antiques only, while from Tuesday to Friday, the market sells clothes, home ware, household goods and general goods. During weekends Jubilee market sells artworks and crafts.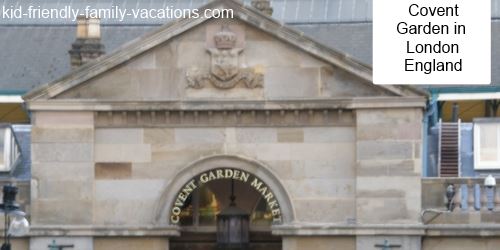 Covent Garden also has the farmers market which is the source of the freshest fruits and vegetables in London. The fruits and vegetables have the highest quality and are locally grown; the farmers themselves are the one who sells their product so if the customer has any questions they can easily provide them with an answer. The farmers market offers and indoor market from Monday to Sunday and an outdoor market from May to December if whether permits. The market also offers local food and treats. The New Covent Garden also has a flower market which sells a variety of colorful and fresh flowers. Florist, event organizers and designers get their supply from the market. It is open from Monday to Saturday.