Holocaust Memorial Museum Washington DC
The United States Holocaust Memorial Museum Washington DC is among the most popular attractions in the City.
The dictionary defines "holocaust" as a wholesale or mass destruction, especially of human life. Holocaust can be done by mass burning of people and animals. Others use the term as a religious sacrifice that is totally consumed by fire. In plain simple words, holocaust is not just sick and nauseating but also sad and heartbreaking. Situated in the middle of 14th and 15th streets Southwest in Washington, DC is the United States Holocaust Memorial Museumor Holocaust Museum for short.
The Museum society is a society that is dedicated in studying, recording, verifying, authenticating, interpreting, translating, and decoding the Holocaust's history. Aside from the works being done, the Holocaust Museum is also the memorial symbol of the United States to the mass destruction of the European Jews during the Nazi regime.
Facts about the Holocaust Memorial Museum Washington DC
Open Daily
The Holocaust Memorial Museum is open everyday with the exclusion of Yom Kippur and Christmas day. The museum is open from 10:30 in the morning to 5:30 in the afternoon. Holocaust Museum's library, archives section and café are also open for the viewing public. If you're planning to visit Holocaust Museum, it's better to plan it ahead of time. You can visit the museum's official website at www.ushmm.org so you'll know what to do once you arrive at the museum. Great thing about the museum is the fact that it's disability friendly.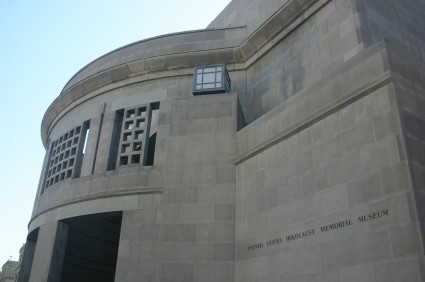 The Survivors
The survivors are the real strength of the Holocaust Museum as they are the one who lived through the ordeal and after the destruction. Plan ahead if you want to visit with one of the survivor groups.
Exhibitions
There are a lot of exhibitions in the Holocaust Museum. However if you're with your children you may want to try the Permanent Exhibition first if your kids are 11 years old and above. Otherwise, you can try visiting the highly recommended "Remember the Children: Daniel Story".
Holocaust Memorial Museum Washington DC Membership
Being a member of the Holocaust Museum is your opportunity to fund the operations and management of the museum. Some of the benefits include first priority access to all the exhibitions in the museum. You will also be given a chance to visit the museum during nighttime.As an elite member of the museum, you'll be invited to attend special tours of the museum led by the curators themselves.
Visiting the United States Holocaust Memorial Museum is one way of remembering the many survivors of this dreadful event. Make some time to take your children to visit this national institution.