Jefferson Memorial – Top Things to Make Your Visit Kid-Friendly
Planning a kid friendly vacation can be full of fun and excitement. One thing that  to remember is that touring historical places with kids is as important as having fun. Historical places such as the Jefferson Memorial will not only open the eyes of children to history, but the beauty of architecture.
If you plan to make the Memorial to Thomas Jefferson a part of your Washington DC visit, here are 10 things that you need to know about the place that you can share with your kids before your trip.
Jefferson Memorial Fun Facts
You will find the Memorial on the South Bank of Tidal Basin in Washington, DC. You will be able see it from the National Mall.
 The Jefferson Memorial honors Thomas Jefferson, the third president of the United States.  Memorial house is a symbol of faith and liberty for the American people. Quotes by Thomas Jefferson engraved on the walls inside the Memorial.
The Memorial looks a lot like the Pantheon in Rome.  The Pantheon is a majestic ancient temple that was originally built for all the gods.
The National Park Service takes care of the Jefferson Memorial. The American Institute of Architects listed and ranked The Memorial 4th under their List of America's Favorite Architecture.
Architect Russell John Pope designed the memorial inspired by the ideas and works of Thomas Jefferson. Sculptor Rudolph Evans sculpted the bronze statue which stands in the center of The Memorial.   The statue weighs five tons and is 19 feet tall.  The statue was added to The Memorial four years it was built.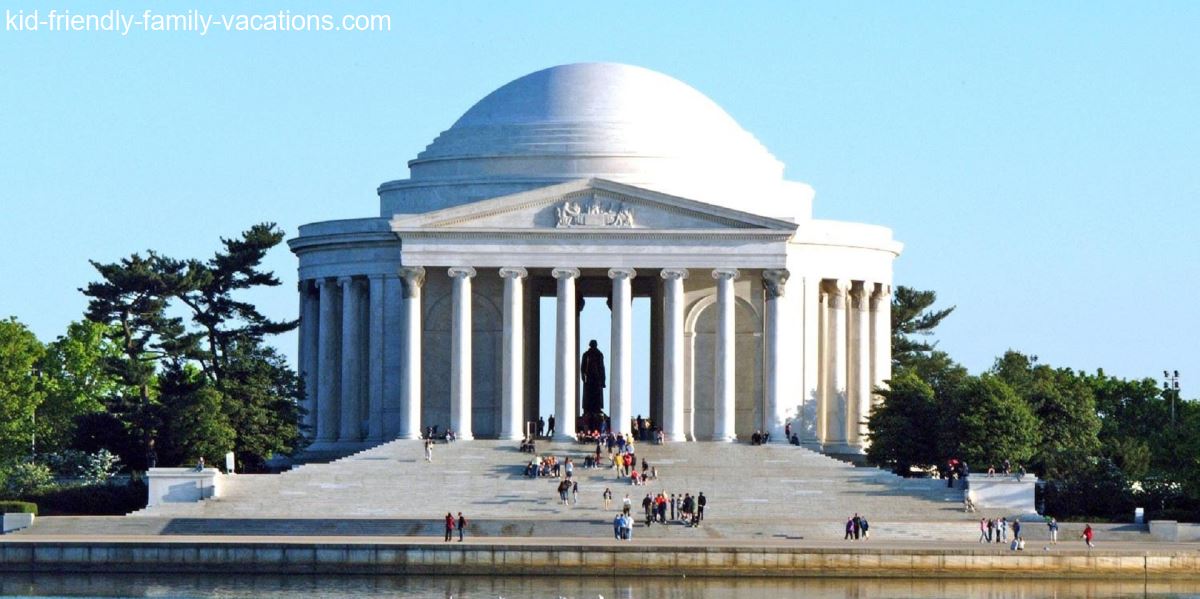 It was dedicated in 1943 to celebrate the 200th birthday of Thomas Jefferson. The most beautiful cherry blossoms frame the grand memorial place. These cherry trees were gift from the Japanese people to Washington, DC. A lot of people visit when the trees blossom close to January to get great photos.
From the time The Memorial was dedicated,  very few changes have been made. Builders added the bronze statue of Thomas Jefferson back after World War II.
Organizers host annual events at the Memorial.
Visiting the memorial is a way of honoring the evolution of America because of the hardworking people in the past.
Read more Jefferson Memorial reviews on Trip Advisor!