Lincoln Memorial Washington DC – A Majestic Portrayal
The Lincoln Memorial Washington DC is a magnificent monument.  I cannot explain the look of awe on the faces of my children when they first saw this monument.  The size alone is intimidating. I think that we just stood there gawking at the monument for a long time. My son actually said, was President Lincoln really that BIG?
There is a large sculpture of Abraham Lincoln inside the monument building.  Also in the building are inscriptions of two of the most well-known speeches by Lincoln, The Gettysburg Address and his Second Inaugural Address.
My children have visited Gettysburg, Pennsylvania, so are familiar with the history of the battles there as well as President Lincoln's Gettysburg address. Besides learning portions of the address in school, seeing it on the wall inside the Memorial was pretty cool.
Some Lincoln Memorial Washington DC History
The Lincoln Memorial was dedicated in 1922.
The architect of the memorial was Henry Bacon and the painter of the interior murals was Jules Guerin.
The sculptor of the seated statue of Lincoln was Daniel Chester French.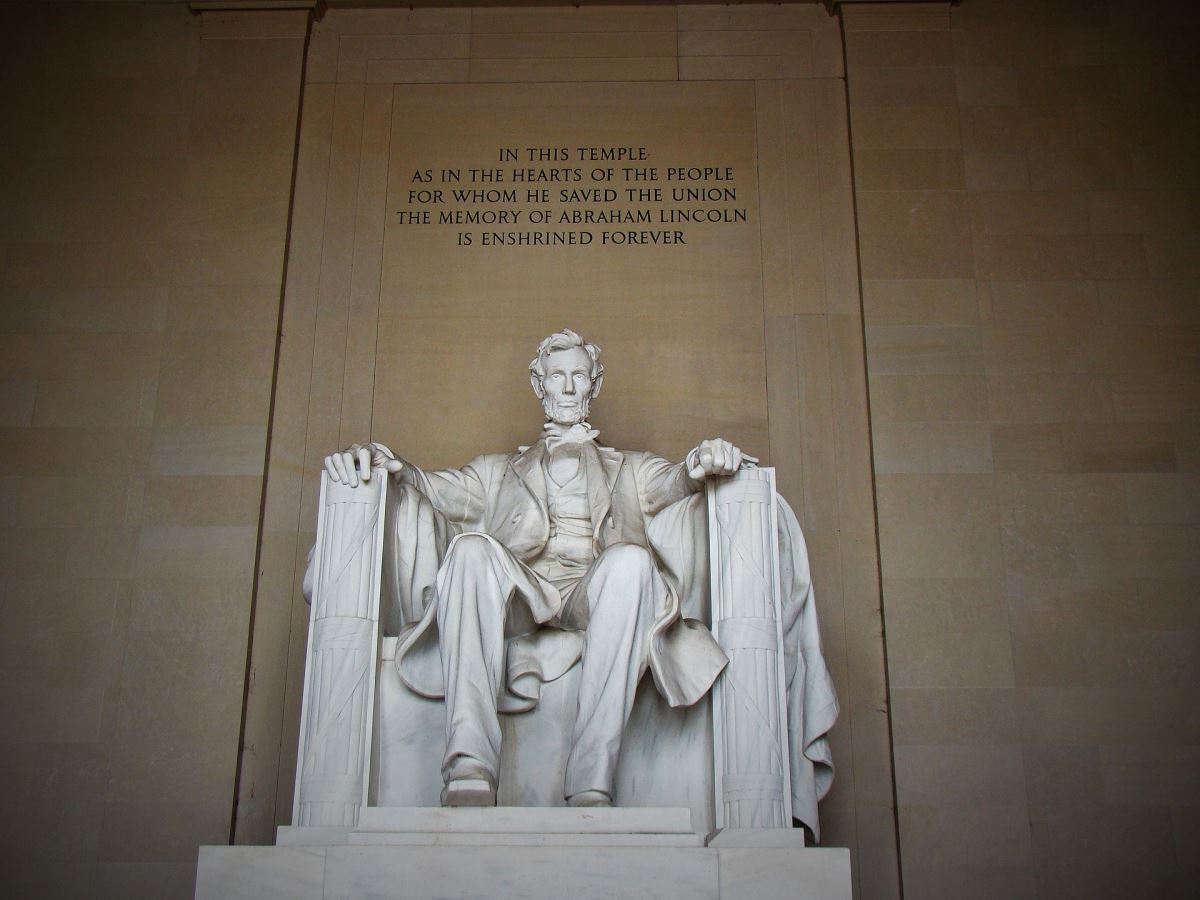 Lincoln Memorial Washington DC Reviews
Unbiased Memorial reviews on TripAdvisor
Lincoln Memorial Tips
Plan to spend some time in the monument reading the inscriptions.  Lincoln's Gettysburg Address and his 2nd Inaugural Address are inscribed on the walls inside the monument.
Use some time, sitting on the steps of the Memorial maybe to look around and spend time talking to your children about the history of the United States while on your family vacation in Washington DC.
The Memorial is within walking distance of the Arlington Cemetery.  Plan your trip so that you can enjoy the walk if the weather is nice.
Information
Lincoln Memorial
Address:
Independence Ave. & 23rd St. NW
Washington DC
Phone:  202-426-6841
Metro Stop: Foggy Bottom-GWU
The Memorial is available to the public 24 hours per day, except December 25.  Park Rangers are on hand to answer questions from 9:30 AM through 11:30 PM daily.
Visit the Lincoln Memorial web site for more information.