London England Side Trips – Four Fun Places to Visit Close to London
London England Virtual Field Trip Week 4
Free London England side trips coloring page: Stonehenge coloring page
London England is a beautiful European city full of history, but there are great places to visit close by as well!  Here we will learn about four fun London England side trips – four fun places to visit close to London!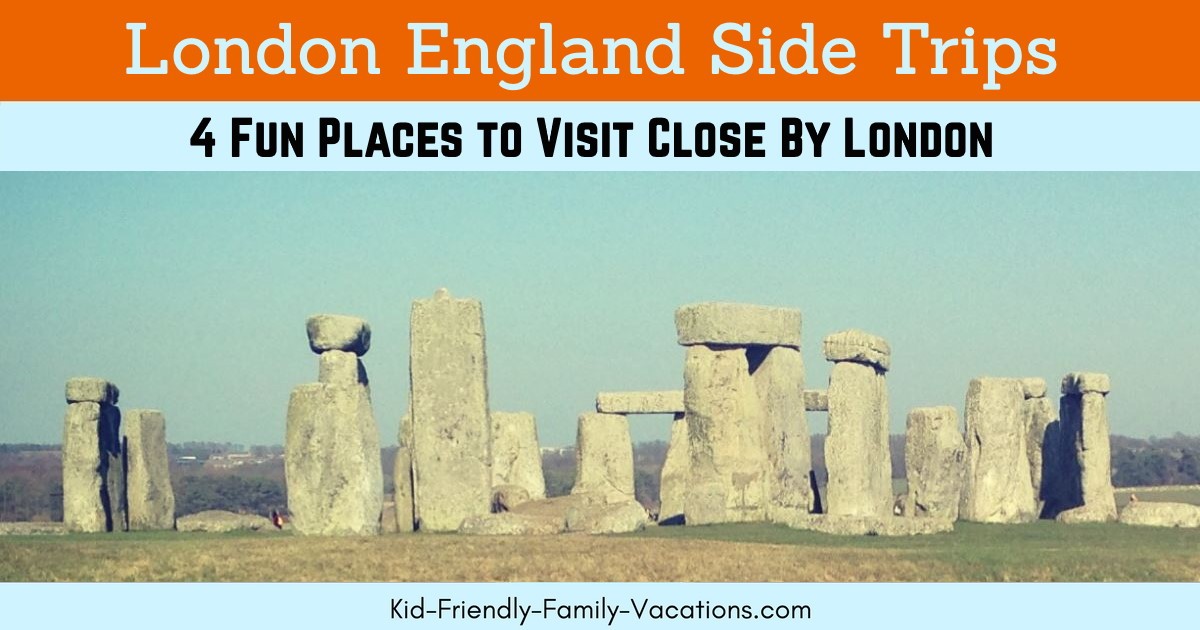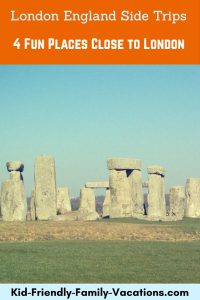 Almost as much fun as spending time in London – are fun side trips ad day trips from London! There are so many fun things to do in and around London…. so now we will concentrate on the "around' London attractions!
So, here are some fun side trips to take!  All are close enough to do as fun day trips from London.
London England Side Trips – Stonehenge
One of the world's most famous landmarks is Stonehenge. These standing stones are located on Salisbury Plain in England.  According to archaeologists, the first Mesolithic posts in the area were raised in as early as 8500-7000 BC, but it was only in 3000 BC when the first Stonehenge was built. Due to its historical and cultural significance, the site and the surroundings of the Stonehenge were recognized as a World Heritage Site by UNESCO in 1986.
What is fascinating about Stonehenge is how they were built. Archaeologists believe that the boulders were cut into shape by hammering wood into stone. These wooden wedges then expanded when soaked in water, which eventually cut the boulders into smaller pieces. Next, the ancient Britons dug deep circular ditches. Once the ditches were dug up, these stones were made to stand by tying ropes around them and pulling them up. Rocks were then placed to surround the buried part of the stones to keep them in place. This only shows how crafty and talented engineers the ancient Britons were.  (read other reviews)
Warner Brothers Studio – Harry Potter Tour
The Warner Bros. Studio is located in Leavesden, Hertfordshire. It is an 80-hectare film and media complex, and is one of the few studios in the United Kingdom where large-scale movies can be produced. The studio complex offers about 50,000 square meters of flexible space for indoor sets, as well as a 32-hectare backlot for exterior sets.
The Warner Bros. Studio in Leavesden was home to the world-famous Harry Potter series for more than 10 years. After filming, the Warner Bros. Studio Tour London decided to open its doors to the public on March 31, 2012 to give the visitors a taste of the wizarding world through its special effects and animatronics. The tour also allows tourists to explore the original sets, including Diagon Alley, the Great Hall, and Dumbledore's office. Since its opening, the studio complex now welcomes around 5,000 visitors per day, and has already won numerous awards.(read other reviews)
RAF Museum
The Royal Air Force Museum houses over one hundred aircrafts, including many planes used
during the First and Second World Wars. You'll also learn about the different people and events
that have shaped the aviation industry and some of the heroic men and women of the Royal Air
Force who braved it out during times of conflict.
There are lots of activities you can actually participate in since many of the displays are
interactive. You can feel what it's like to fly when you visit the Milestones of Flight and the 3D Cinema. In the Battle of Britain Hall you can visit the Our Finest Hour light show. You can also listen to Winston Churchill giving his famous Battle of Britain speech. (read other reviews)
Duxford Air and Space Museum
The IWM Duxford, which opened in 1920, can be found in Cambridgeshire. It houses almost 200
aircrafts and other military vehicles and memorabilia. At the Duxford, you will be introduced to
the different personalities who have shaped British aviation. You'll finally get to know the people
who designed and built your favorite classic warplanes. One of those brilliant minds is Beatrice
Shilling. If not for Shilling's design modification on Merlin engines' carburetor, many aboard Hurricane and Spitfire planes would have perished due to malfunctions. Her accomplishments is just one of the many exhibits in the museum.
There are seven main exhibitions housed in their own building or hangar. There's the AirSpace exhibit, Flying Aircraft, Air and Sea, Battle of Britain Exhibition, Conservation in Action, American Air Museum, and the Land Warfare Hall. Make sure to visit each one to get your fill of British aviation history.
Another thing to watch out for in Duxford is the air show. The dazzling display of aircrafts and piloting skills have been one of the main attractions since 1973. They are held regularly on its still active airfield.   (read reviews)
London England Virtual Field Trip Recap
Week 1 – A London England Vacation
Week 2 – Things to do in London with kids
Week 3 – Big Ben, The London Eye, and The Tower of London
Week 4 – London England Side Trips
For updates on all new Virtual Field Trips, join our updates list by using the box at the bottom of the page (Click on Free Download of Top Attractions for Kids in London – or click through here)