San Francisco Vacations include all the sights, sounds and flavors of the city including the world-famous cable cars.  San Francisco is such a beautiful city….  I am amazed at the sheer size of the city…. it went on for blocks and blocks… in all directions,  and the beauty is amazing.  It is by far the largest "Big City" that has been in our vacation plans, but it is by far the easiest "Big City" to get around in.  While visiting there, we routinely drove into the city, and found easily accessible parking places.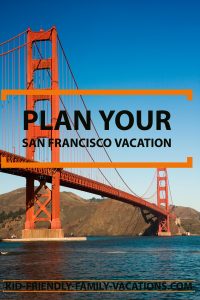 There is a never-ending supply of things to do and see in San Fran…. and getting around is easy!   Hope on a cable car, or just stroll around the town… If you are in town for an extended stay, also take advantage of the great opportunities that Northern California offers for some side trips… Napa and Wine Country are close by…. or take a drive along the Pacific Coast Highway…. We have listed all of our side trips and activities in the "Attractions" section, so use that for some ideas!
So…. Here's what you will find on this page…. Here's hoping that this will help you plan a great San Francisco visit.
Attractions To Enjoy
San Francisco is such a diverse "Big City".  There, you will find an amazing number of things to do:
Downtown
While enjoying the San Francisco attractions, be sure to take in the  Cable Cars, shopping in Union Square, and shopping and eating in Chinatown Be sure to view the Golden Gate Bridge from many different vantage points as well as driving on it.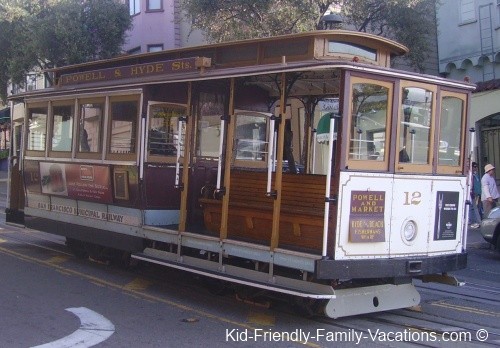 The Pacific Coast Highway
Drive along the Pacific Coast Highway from San Francisco to Santa Cruz.  This is a very short stretch pf the Pacific Coast Highway, but it gives a taste of the stretch.  The views of the ocean are magnificent.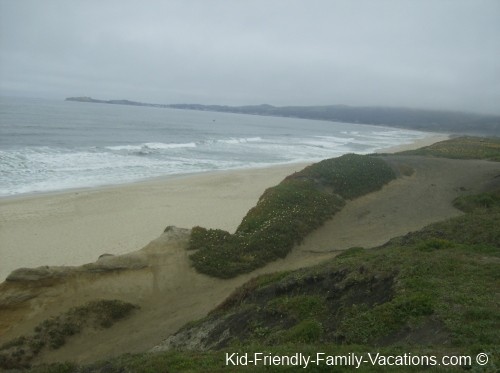 Major League Baseball
If you are in town during baseball season, check out the two major league baseball fields in the area.   Major League baseball is a very kid friendly family vacation idea.  It is reasonably priced and the stadiums offer a great family experience.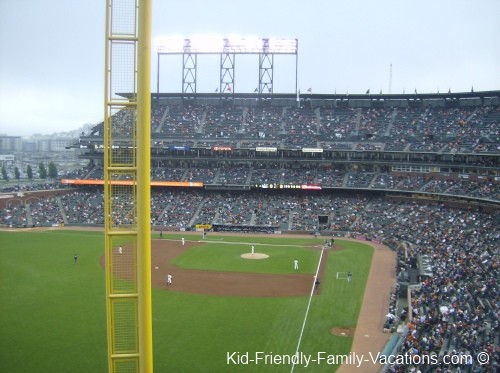 National Parks
Visit the great National Park locations within the city and within easy driving distance.  Fort  Point – located at the foot of the Golden Gate Bridge, Crissy Field, Muir Woods, and The Presidio to name a few.  But the ultimate National Park visit is to The Yosemite National Park – try to work in that side trip.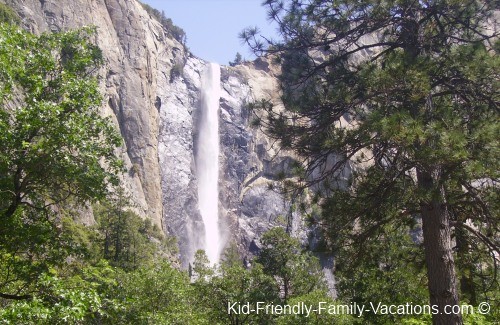 Side Trips
There are so many towns and attractions nearby including Santa Cruz, The Jelly Belly Factory in Fairfield, Wine Country – Napa, The Winchester Mystery House in San Jose, and Great America Theme Park in Santa Clara.
Tips from Our FaceBook Fans
Here are great San Francisco Travel Tips from one of our FaceBook Fans…..
It's colder than you think even in the summer. The sweatshirt kiosks thrive on tourists that don't know the weather.
Make reservations for Alcatraz at least a week in advance. Don't get stuck waiting in line with young children.
Plan ahead and do some research to find a good place to stay. Know what you want to do there so you can stay where you can walk to it.
Riding the cable car. Don't hop on at Hyde street where there is always an endless line. Go to Bay or Mason St and you will still end up in the same Union Square.
How to Travel to San Francisco
By far, the easiest way to arrive in San Francisco if you are traveling from a great distance, is to fly into the San Francisco International Airport. The ever ready Bay Area Rapid Transit (BART) System is available from the airport – or you can rent a car like we did.
If you are driving, San Fran is one of the friendliest driving in cities that we have ever visited, so no worries there.
WHERE TO STAY
My family loves the Embassy Suites, so we chose Embassy Suites Burlingame.  It was very close to the S F airport, and central to the city, and points south of the city.  You will notice as you review this site that we choose Embassy Suites quite often because of the really large suites, and the "cook to order breakfast" that is complementary.
The Embassy Suites where we stayed was a little south of the city.
San Francisco Resources
Great deals in San Francisco