National Park Vacation – An Educational and Fun Way to Show the Kids the Country
You will see some of the most beautiful scenery in The United States on a National Park Vacation. The beauty just cannot be explained – it has to be experienced.  The United States Nation Parks offer some of the most beautiful "unspoiled" land in the country.
Some of the most relaxing Family Vacations can be had at our country's National Parks.  The National Park Service has a fantastic web site set up to provide information on all of the National Parks in the US. (https://www.nps.gov)  I have used the site to help plan our trips to the parks.
Our family has visited National Parks for many years, and usually try to work one in to any trip that we take.  We have visited parks in Tennessee, Virginia, California, New York, and Washington DC.
One of the first things that we bought for the kids on our travels through the National Parks, was a National Park passport booklet.  This booklet is set up like a US passport, and allows you to collect the National Park stamp at each park.
It makes a great souvenir…. you can buy a National Park Passport at any US National Park, or through the National Park Service E-book Store at eParks.com.
US National Park Vacation
California National Parks
California has some great National Parks and historical areas to visit.  We visited several great National Park locations in and around San Francisco while visiting there.  We visited Fort  Point – located at the foot of the Golden Gate Bridge, Crissy Field, Muir Woods, and The Presidio.  But the ultimate National Park Family Vacation visit of the trip was to The Yosemite National Park.
Washington DC National Parks
Washington DC is full of history and full of National Monuments and National Parks.  We have visited quite a few on our trips to Washington DC. These include the Washington Monument, the Lincoln Memorial, The National Mall, The Fords Theater.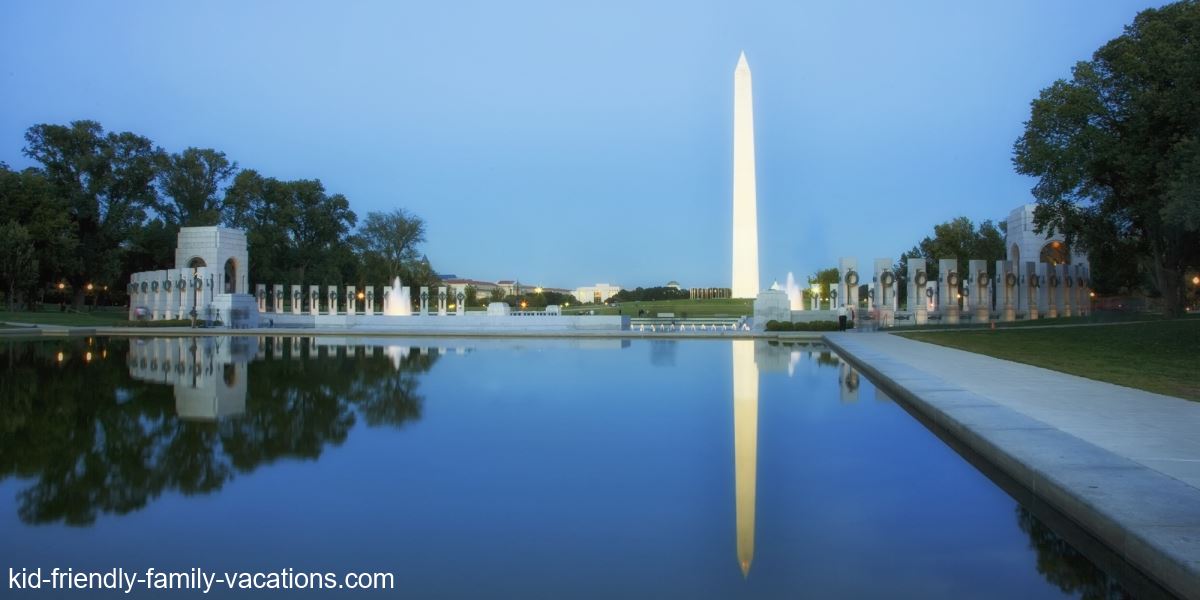 New York City National Parks
New York City has something for everyone, and as we found, there was history abounding there as well.  The Statue of Liberty and Ellis Island were out top picks of the National Parks in NYC.