Things To Do In Savannah With Kids – Five Fun Activities
Savannah Georgia Virtual Field Trip Week 2
Free virtual field trip coloring page:  Columbia Square Fountain coloring page
Savannah Georgia is a beautiful southern city with charm and history abounding!  But no matter how much charm and history you find, you will also find many things to do in Savannah with kids!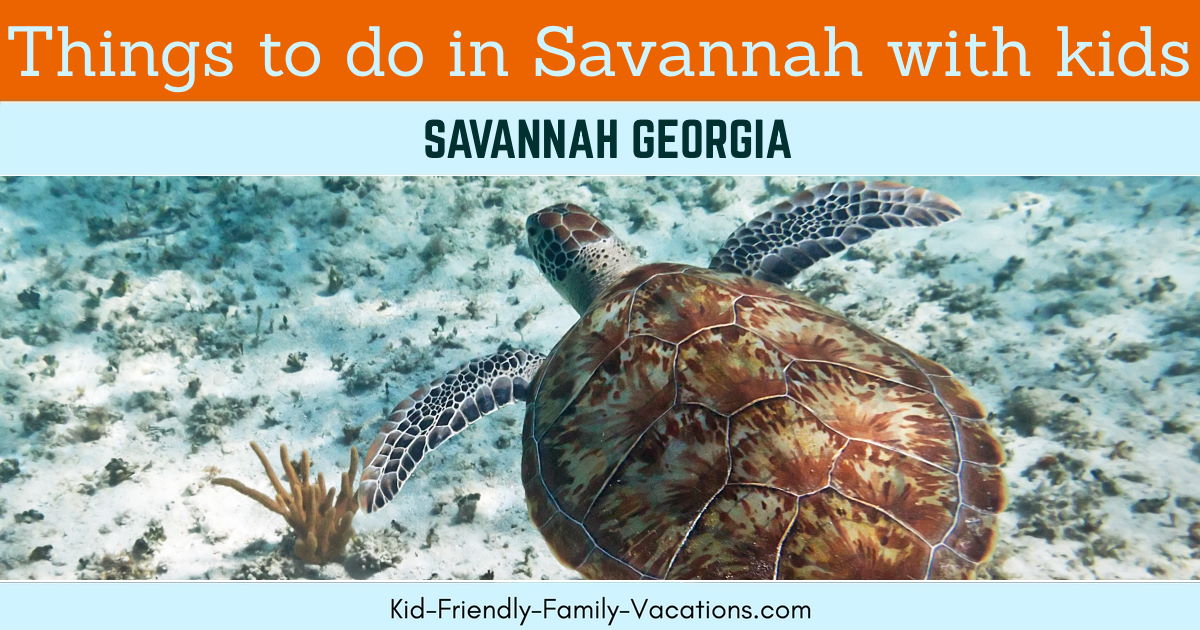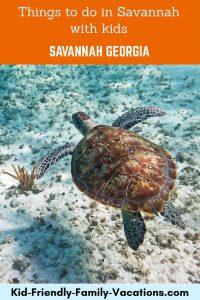 There are fun tours that are available in and around Savannah that are fun for kids… ghost tours, walking tours, city tours (hop on hop off trolley tours and horse drawn carriage tours)!  These are great, but there are even more places that allow kids to learn and experience the history of Savannah!
Leopold's Ice Cream
Leopold's is located at 212 E Broughton St, in the historic section between Reynolds Square and Oglethorpe Square.  Leopold's is a Savannah institution that has been serving residents since 1919.
Peter, George, and Basil founded Leopold's after immigrating to America from their native Greece. An uncle who was already living in the US introduced them to the art of dessert and candy making, and they were soon developing their own secret formulas.
Imagine walking into Leopolds and ordering a cone of Tutti Frutti Ice Cream made fresh from on old family recipe handed down to Stratton Leopold form his father Peter!  What do you think this flavor would taste like?
With all of this history.. a stop at Leopold's must be on your list in Savannah!
Even on cool nights, there is a line outside Leopold's! Read more about Leopold's Ice Cream on their website or on our Savannah historic district page and see more photos and reviews here.
Savannah Children's Museum
Located in Tricentennial Park at 655 Louisville Road, the Savannah Children's Museum was opened in 2012. The outdoor museum houses at least a dozen interactive exhibits that are exclusively for kids.  It is located at the Georgia State Railroad Museum!
This is a fun way for kids to spend an early morning or early afternoon exploring and learning!  Children can explore, touch, and run through educational displays and join in daily activities. Highlights include a sensory garden, walk-through maze, musical instruments from around the world that are playable, building with LEGOs and blocks, story time, dress-up, and learning through play in the Exploration Station.
Check the Savannah Children's Museum website for some pictures and TripAdvisor for reviews and pictures!
Virtual Field Trip Week 2 Free Coloring Page
Free virtual field trip coloring page:  Columbia Square Fountain coloring page
Georgia State Railroad Museum
Located at West Broad Street and Railroad Avenue the Georgia State Railroad Museum is formerly known as the Roundhouse Railroad Museum. The Central of Georgia Railway handled maintenance, passengers, freight, and manufacturing at the site, which was built beginning 1850. There are thirteen original structures that remain standing to this day.
In 1833, the Central of Georgia Railroad was chartered, and by 1843, the company was the world's longest continuous railroad under one management. During the 1920s, the railroad reached its peak and continued to operate during the Great Depression. With the emergence of diesel locomotives, however, the railroad declined and ceased operations in 1963.
This is a great place to walk around – spend some time outside, and learn some more history of Savannah and Georgia!  Read more about the Georgia State Railroad Museum on their website and read more reviews and see more photos here.
University of Georgia Aquarium
Georgia's first saltwater aquarium, the University of Georgia (UGA) Aquarium is a state-of-the-art aquarium located on Skidaway Island, about 25 minutes from downtown Savannah. You can see a great deal of Georgia's marine life there.
The aquarium also features skeletons and fossils of animals that were taken from the bottom of the nearby river, the Skidaway River. The fossils are those of woolly mammoths, whales, sharks, mastodons and giant armadillos.
The University of Georgia's Marine Education Center and Aquarium has many great reviews and pictures on TripAdvisor to explore as well as on their website.
While visiting the aquarium – Skidway Island State Park is very close by  – definitely worth a trip as well!
River Street
River Street has even more fun things to do with kids in Savannah!  River Street is full of history, but also now full of cute shops, restaurants, and candy stores!
The Riverfront Plaza was once abandoned but was fortunately rediscovered by people who wanted to revive River Street, taking it back to the time of its golden age. This then led to the renewal of the area and its growth.  So much history, cobblestone streets, old cotton warehouses… just strolling down the street is fun.
Learn more about Savannah River St on their facebook page or on our Savannah historic district page.
Savannah Georgia Virtual Field Trip Recap
Week 1 – The Savannah Georgia Historic District
Week 2 – Five Fun Things to do in Savannah with kids
Week 3 – City of Savannah Georgia Tour and Ghost Tours Savannah
Week 4 – Savannah Georgia Side Trips